Super Side Dishes: Easy, Different Sides to Dazzle Your Family or Guests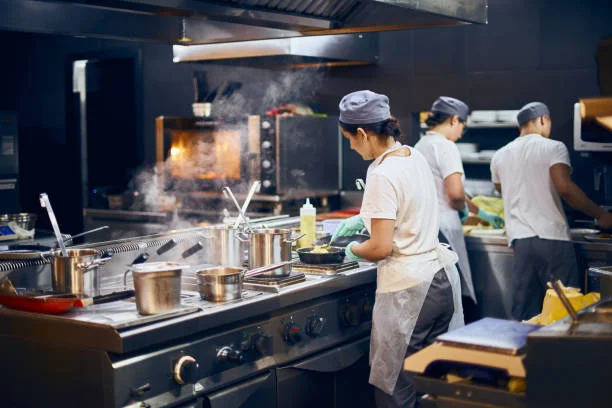 SUPER SIDE DISHES
Two parts of any meal should be very simple. A great cut of meat or fish, especially grilled, is stand-alone good and needs little adornment. Dessert is easy to like–who doesn't want chocolate, sugar, or butter? You can easily buy desserts, too, and your family or guests won't complain.
But in these days of eating lighter, eating more fiber, trying to get more vitamins, and shopping at farmer's markets for fresh vegetables that taste like vegetables from the old days, it's best to make side dishes the star. Don't you get tired of the same old salads, baked or fried potatoes, carrot and celery sticks? The recipes here can be made by any home cook, and will be a delicious accompaniment to any meal. If you're cooking for guests, they'll be dazzled–because too often others don't put effort into the side dishes!
BAKED ROOT VEGETABLES
Comfort food doesn't have to be fatty. Let's get real about unusual root vegetables. Unless you're a hard-core foodie, you are not likely to center an entire side dish around something like parsnips or celeraic. The best way to bring these rich, "offstage" root vegetables is to integrate them with what you know and love.
This recipe has celeraic, a turnip-like root vegetable that is not really the "root" of the type of celery you normally eat–but does taste like celery.
Parsnips, for the unfamiliar, are like a white carrot in shape (only fatter) and have an almost fennel-like taste. I grew up in the Midwest, so we ate them, but I've run across many people who have never had them.
BAKED ROOT VEGETABLES
•2 medium potatoes

•1 sweet potato

•1 celeraic

•2 medium parsnips

•1 tablespoon lemon juice

•2 tablespoons olive oil

•1/2 teaspoon lemon pepper

•1 teaspoon dried parsley

•1/2 teaspoon dried tarragon leaves

•1 tablespoon kosher salt

•1 cup panko bread crumbs

•Olive oil (for coating pan)
Preheat oven to 350F. Peel vegetables and chop into bite-sized pieces. Put in a pan of boiling water and boil for 10 minutes. Drain and set aside.
In a small bowl, mix lemon pepper, dried parsley, dried tarragon leaves, salt, and panko bread crumbs. Stir. Pour lemon juice and olive oil over vegetables. Stir gently. Then sprinkle in half of bread crumb/spice mixture, and stir. Sprinkle in the rest and stir again. Pour into a 9×12 pan that has been coated with olive oil. Bake at 350F for 15 minutes, then serve.
SUPERIOR ASPARAGUS
I'll try not to effuse too much here, but just so you know, finding that first, fresh, thin asparagus at the farmer's market is as exciting to me as someone telling me, "You're on The Tonight Show–tonight!" or, "You get to go to the Oscars this year!"
You can't put too much on asparagus because it is stand-alone good. Nonetheless, knowing that not everyone shares my enthusiasm level, I developed an asparagus side dish that will dazzle even the most cynical eater at your table.
SUPERIOR ASPARAGUS
•1 lb. asparagus spears, washed, woody ends snapped off

•1/4 cup extra-virgin olive oil

•1/2 teas. dried parsley

•1/2 teas. horseradish

•1 tablesp. dijon mustard

•1/4 teas. paprika (I prefer Hungarian paprika because it is sweeter, but regular will do)
Mix horseradish, dijon mustard and paprika into a paste. Set aside. Heat olive oil and parsley in a skillet on medium heat. When hot, add asparagus. Saute, with constant attention for five minutes. Pour off remaining oil, turn heat to low. Add paste mixture, blend throughout asparagus, and stir. Serve immediately.
GROWN-UP CANDIED CARROTS
Remember the candied carrots of our childhood? If you are like me, it was an array of carrots and marshmallows baked in a pan. It was sweet, but sugary-sweet.
Time for a grown-up version. If you are wondering what "orange blossom honey" is, it's honey created by bees that only swarm orange trees. You can find it at Whole Foods and many other stores, or can order it online. Don't substitute other honey unless you just want sweet carrots and don't care. This recipe is both simple and exquisite.
GROWN-UP CANDIED CARROTS
•2/3 cup orange blossom honey

•2 teaspoons kosher salt

•2 pounds carrots, peeled and cut bite-sized on the bias

•2 tablespoons cumin seed

•2 tablespoons extra virgin olive oil

•1 tablespoon lemon juice
Bring 1/2 cup water to a boil in a saucepan. Add honey, salt, and then stir. Add carrots. Cook for several minutes, stirring occasionally, until the liquid has mostly evaporated and the carrots are tender. Turn off heat. Add cumin, olive oil, and lemon juice and stir. Then serve!
GREEN PEPPER QUINOA
How did ancient peoples stay healthy without today's modern medicines? One way was to eat good food. One of the best is quinoa, pronounced KEEN-wa. This food was a staple in the Incan civilization, even referred to as "the mother of all grains." Quinoa resurfaced commercially about 20 years ago and is now showing up in chain grocery stores.
Easy to make. Low fat. Low sodium. Easy to digest. Gluten free. Very high protein, enough that the National Academy of Sciences called it "one of the best sources of protein in the vegetable kingdom." All this, and it tastes great. It has a delicious nutty flavor and serves as a great alternative to rice and couscous. Some people refer to it as a "grain" but it's not a grain. It's actually a seed.
GREEN PEPPER QUINOA
•1 cup quinoa (see note below)

•2 cups chicken broth

•1 tablespoon butter

•1 medium red onion, diced

•1 medium green pepper, diced

•2 teaspoons Worcestershire sauce

•1/2 teaspoon black pepper

•1/2 teaspoon cumin

•1/2 teaspoon paprika

•1/2 teaspoon dried mustard (optional)
(Note: This recipe calls for boxed, commercially-available quinoa, not unwashed quinoa.) Put quinoa and chicken stock in a medium saucepan and bring to a boil. Reduce to simmering, cover, and cook till stock is absorbed, about 15-20 minutes. (With quinoa, the grain appears soft and in red quinoa, the "germ ring" which is white, will become visible after cooked). If stock is not yet absorbed, turn off heat and let set for a few more minutes. Meanwhile, in a small saucepan, melt butter. Add onion and pepper and cook on medium for 5-7 minutes. Halfway through the sauteing time, add Worcestershire, black pepper, cumin, paprika, and dried mustard, and stir. When sauteing is done, add this to the quinoa, stir, and serve.
SALT AND PEPPER SALAD
This extremely easy salad is a tribute to the nice days of early summer when lettuces are available from the garden and lighter side dishes are in demand. I always like some sort of crunchy topping, and when I decided to do something with Fritos, I realized that their salty flavor would go well with peppery, popular arugula.
SALT AND PEPPER SALAD
•1 part mixed lettuces

•1 part arugula

•1 8 oz. can sliced water chestnuts

•1 tablespoon coarse salt

•1 tablespoon ground pepper

•1 small bag of Fritos

•Your favorite dressing
Wash and drain lettuces. Drain water chestnuts. Mix all in a bowl and sprinkle evenly with salt and pepper. Cut open a bag of Fritos and mash them. Then sprinkle on top. Recommended for dressing is a light, perhaps citrusy, vinagrette.