Dynamic Indian Food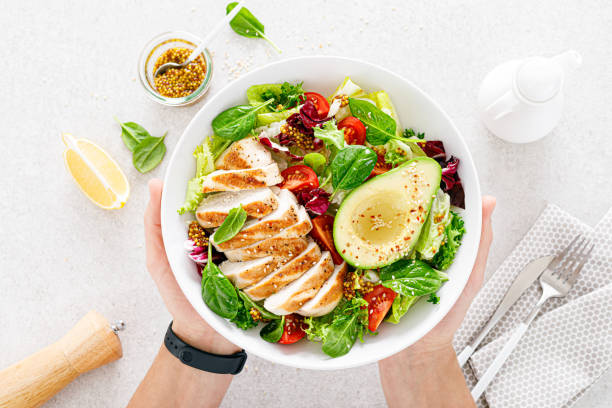 Even the thought, makes my mouth water. Any vegetarian would agree that Indian food is nothing less than heaven when it touches their taste buds. While different parts of India are known for their individual cultural backgrounds, they are also known for their distinct flavors and cuisines. If Gujarat's khakras and dhoklas make the perfect light-weight healthy snack, the Kashmiri dum-aloo can awaken your senses with its assorted spices. Rajasthan's most popular; the daal-baati-choorma is a must-taste, sure-to-indulge dish that can sweep you off your feet with an unmatchable, out of the world experience.
Where personal favorites come into the question, I'd add that the South-Indian cuisine is simply irresistible. Dosa's and kesari bhaaths have always been an all time favorite among most vegetarians I've come across. However, the bisi-bele bhaath, puliyogre and aviyal have often been the reason for the scales shooting up every time I return to the weighing machine after an over-indulgent South-Indian meal experience. How could I possibly forget to mention the amazing Lucknowi and Hyderabadi biryanis that are usually presented in a sealed earthen pot to retain their flavor and aroma!
Finding vegetarian food from India will never make you feel short of choices. Every Indian state has over 25 authentic vegetarian dishes that are not only different in their basic ingredients, preparation styles and presentation but also provide a complete meal with all the nutrition that the human body requires. High on taste, high on style; high on nutrition and always higher than your expectations! That's Indian vegetarian food for you!
Being a complete foodie that I am, it is close to impossible for me to not go gung ho when I see the world's most delicious, finger licking and mouth-watering dish, tandouri food. Having carved a niche for itself across the borders of India where this innovative style of cooking evolved, tandouri food has now become the favorite of almost every foodie with experienced taste buds.
The soft aroma of delectable tandouri food while it is cooked often creates a trail that has the power to magnetically pull me after putting all my senses to sleep. If the cottage cheese all-time favorites like paneer seekh kebab and paneer tikka with a dash of lime and a good spray of mixed spices have more than often given life to my dying taste buds, the kathi kebab has done more than that. Unbeatable tandouri specialties that are skillfully cooked after being marinated in assorted dips like chili and mint for almost 24 hours retain a whole spectrum of tastes that can leave u mesmerized with every bite.
Being Indian in flavor, the tandouri cuisine is often spicier than other dishes with an unending list of ingredients that go into adding that distinctive flavor to every single tandouri platter. Barbecued in the Indian clay oven over a small fire, tandouri food is always accompanied by the Indian sauce or chutney. Chutney's made of a mix of herbs like basil, mint and coriander are just as indispensable to a tandouri dish as salt is to any other dish.
Non-vegetarian delicacies like the saffron flavored reshmi kebab, garlic and lime-juice marinated fish tikka and the exotic tandoori prawns are great munches but still, cannot possibly beat the yoghurt marinated chicken seekh kebabs. Tandouri chicken or seekh kebabs in specific, were made for the Nawabs of India in historical times. Earlier cooked only in the royal Mughal kitchens, recipes for these delicacies were closely guarded in the bygone days when India was ruled by members of royal lineage.
If India is all about cultural diversity, color and royalty, tandouri food is the perfect proof for its richness. It has the power to create an ambience that is paradise for some and surely appetizing for all. So whether you are hungry or not, tandouri food is most likely to find a way to your stomach!
The native Indian food has mingled with the invasion and dynasties over time from local to global rulers from east to west all attracted to its magnificent dynamic culture and traditional heritage over the century's that has its roots to the prehistoric period.
The magic les the way the geography, food habit with language change just with few miles from the Arabian to tripura in the Far East to Himalayas to down Indiara point in the south. The cuisine acts as glue to the varied beliefs and social structure, the back bone to the Indian democracy.